Last Updated on April 9, 2023 by Verna Meachum
One of the most important things to consider when choosing a hair care product are the ingredients. Sodium c14 16 olefin sulfonate is an ingredient that can be found in some shampoos.
But what exactly does this ingredient do? And is it safe to use?
In this blog, we'll look at its chemistry and how it differs from the commonly used sulfate surfactants. But before we get started, let's go over some basics about surfactants and their role in personal care formulations.
What Is A Surfactant?
The word surfactant is derived from "Surface Active", something that acts on the surface of material e.g. hard surface, hair surface, skin upper layer surface, etc.
In more technical terms, a surfactant is a chemical compound that can lower the surface tension of water and boosts its cleansing ability.1
A surfactant is a class of chemical compounds having the ability to clean material. The goal of surfactants is to reduce the surface tension between water and oils and/or dirt.
They are commonly used in hair, skin, and other personal care cleansing formulations. We can also find them in household cleansing products. Sodium lauryl sulfate is a good example often used in shampoos and other cleansing products.2-3
Furthermore, some surfactants are also used as "emulsifiers" to make creams, lotions, and pomades. Emulsifiers keep oil and water mixed, and stable for a good amount of shelf-life.
Other examples of surfactants are:
Detergents
Wetting agents
Foaming agents
Dispersants
Sulfonate vs Sulfate
Sodium C-14 – C16 Olefin Sulfonate is an anionic surfactant. It is used as a primary surfactant or mixed with other cleansing agents working to boost the overall detergency of the formulation. Being a sulfonate, it is keenly sought for its sulfate-free formulation.
Sodium C14-C16 sulfonate is not a sulfate.
Sulfonate is a different anion; it is not sulfate and thus has very different physical and chemical properties.
The chemical structures highlight the basic difference between sulfate and sulfonate groups. Although both are anionic and carry negative charge density, the different nature of chemical bonding makes them completely different molecules.4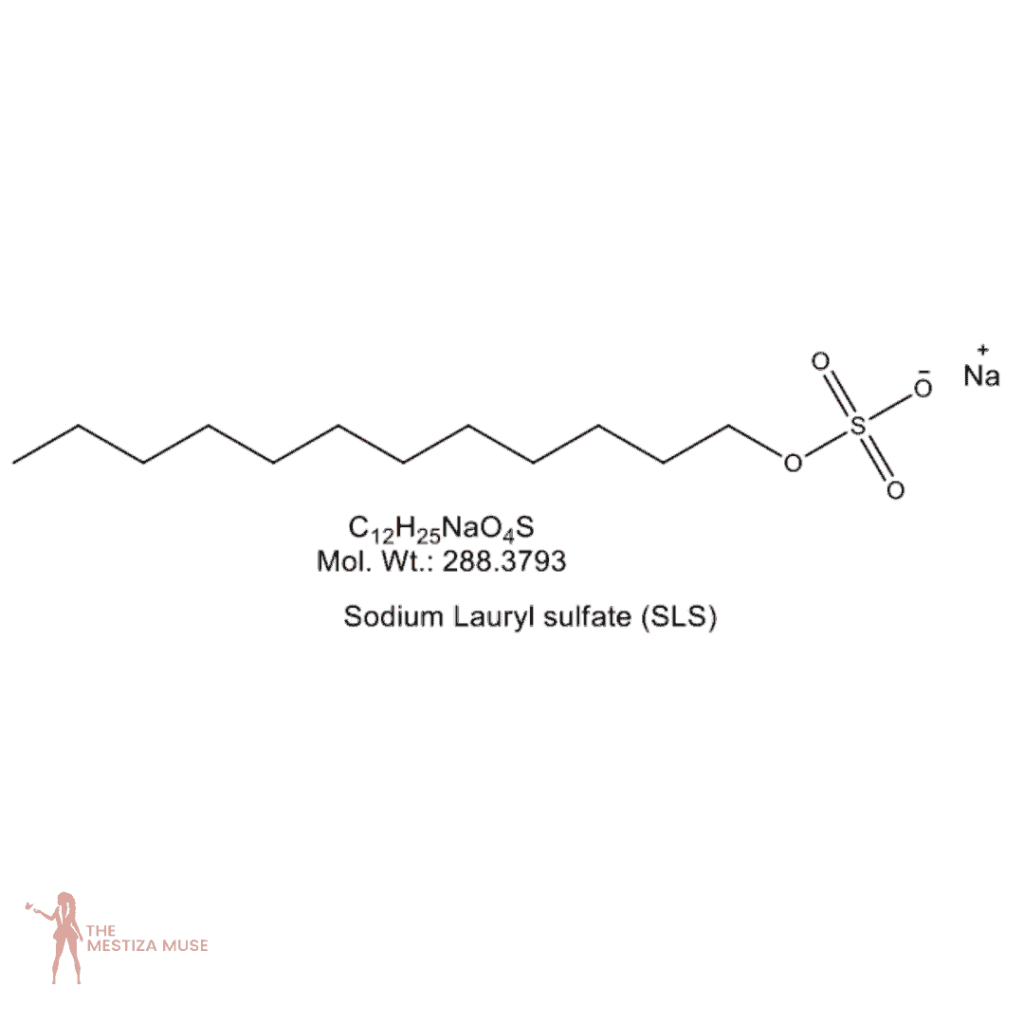 ---
---
Pros: Sodium C14 16 Olefin Sulfonate Formulations
The difference in sulfonate (-SO3) and sulfate (-SO4) as well as the presence of a double bond differentiate sulfonate against sulfate
· Sulfonate is more biodegradable than sulfate due to the double bond, which is easier to undergo the oxidation process in water treatments.
· C14-C16 sulfonate with a higher carbon chain offers superior cleansing and oil removal compared to C12-lauryl sulfate (SLS).
· Sulfonate offers greater pH stability over a broader pH range compared to sulfates. Sulfates are unstable below pH 3.0. This gives an advantage for sulfonate use in more acidic formulations, such as moisturizing creams with alpha hydroxy acids (AHA).
· Good foaming profile, better overall foam stability, and more importantly- flash foam is quick to appear.
· International Journal of Toxicology regarded Sodium C14-C16 olefin sulfonate as safe for rinse-off formulation. It does not pose any skin sensitization or discomfort to the scalp skin.5
This makes sodium C14-C16 olefin sulfonate an excellent candidate for sulfate-free formulations.
Cons: Sodium C14 16 Olefin Sulfonate Formulations
· Sodium C14-C16 olefin sulfonate is difficult to thicken up. It requires a secondary surfactant e.g. Cocamidopropyl Betaine or Cocamide MIPA to reach an acceptable viscosity level.
· A high purity grade is a must because residual materials of olefins are skin sensitizers. Such high purity grades with low by-product residues are today available.
Safety and Toxicology
Sodium C14-C16 olefin sulfonate has been evaluated by toxicology experts. The report published in the International Journal of Toxicology regarded it as safe for cosmetics, skincare, and hair care rinse-off cleansing formulation.
The report discussed the presence of by-products and emphasized controlling the production process to minimize the exposure to disulfonates and chloro derivatives. The available material in the personal care market is generally high-purity grade (called Cosmetics Grade), and is safe for personal care formulations.5
The material is not cancerous at all and does not contain any residue of 1, 4-dioxane because sodium C14-C16 olefin sulfonate is not an ethoxylated surfactant and does not use any ethylene oxide at all.
Products Containing Sodium C14 16 Olefin Sulfonate
Below are a few shampoos that contain sodium C14-16 olefin sulfonate.
Summary
Sodium C14-C16 olefin sulfonate is an excellent option for a sulfate-free shampoo. It is not a sulfate surfactant and undergoes biodegradation easily.
Thus, it does not pose any threat to the environment. It offers good detergency, cleansing, and removal of oil and debris from the scalp and hair along with a nice rich creamy lather.
---
References
1. Ullmann's Encyclopedia of Industrial Chemistry. John Wiley & Sons: 2003.
2. Cornwell, P., A review of shampoo surfactant technology: consumer benefits, raw materials and recent developments. Inter. J. of Cosmet. Sci 2018, 40 (1), 16-30.
3. Trüeb, R. M., Shampoos: Ingredients, efficacy and adverse effects. JDDG: Journal der Deutschen Dermatologischen Gesellschaft 2007, 5 (5), 356-365.
4. Myers, D., Surfactant Science and Technology. Wiley: 2020.
5. Nair, B., Final report on the safety assessment of Sodium Alpha-Olefin Sulfonates. International Journal of Toxicology 1998, 17 (5_suppl), 39-65.