As you might know, there are four common types of hair: straight, wavy, curly, and coily. Then there are sub-categories within each of those hair types. So, for example, 3A hair is a type of curly hair. But what does that mean, exactly?
Type 3A hair has defined S-shaped curls about 1 inch in diameter. One can look at a naturally dried hair strand, identify the s-curve and measure the spiral against a ½ inch to 1-inch chalk. Type 3A hair is part of the curly group and needs moisturizing and careful handling to avoid frizz.
Many are puzzled by their unique curl pattern. Luckily, we can help you answer all your questions regarding your curly hair. So read on to learn everything about the 3A hair type and how to tell if you have it.
What Is the 3A Hair Type?
Knowing your hair type will help you care for it and use the correct hair products. Curly hair has many different textures, shapes, and lengths. For example, there are wavy, kinky, tight, and loose curls.
Here is a list with a few pointers to help you identify whether you fall into the type 3A hair type category:
1. Type 3A hair, often called "combination" hair, is characterized by its defined s-shaped spiral curls, usually the 1/2 or 1-inch diameter of a piece of sidewalk chalk. It might start wavy at the roots and go into a spiral, but the s-shaped curls are defined and bouncy, hence the name "combination" hair.
2. It is the loosest variation of type 3 curls and usually appears to have fallen softer than other curls. 3A heads tend to shine more and frizz less than that of the 3B or 3C type.
3. Type 3A hair is relatively easy to style and manage but is also susceptible to frizz and can become dry if you use the wrong products.
How to Figure Out Your Curl Type
Understanding your curl type can often take time and effort. To make things trickier, one head of type 3A curly hair can exhibit a wide range of variations in texture.
Dr. Rolanda J Wilkerson is a health scientist who has extensively analyzed curly hair science to help people find their match and look after whatever type of curly hair they have. According to her research, the hair follicle shape determines your hair type.
A round follicle is the typical straight hair, and the more oval the follicle gets, the curlier the hair. There is an easy chart developed by celebrity hairstylist André Walker.
Although he does not do business anymore, his curl typing system lives forth, and most experts use it to determine the type of hair one has and how to care for it.
Type 1: Straight with subdivisions ranging from straight to a little kink.
Type 2: Wavy with subdivisions of increased waves.
Type 3: Curly with subdivisions of curl diameter decreasing.
Type 4: Coily with subdivisions of pattern changes in the coil.
The subdivision is divided from A to C for each type. The pattern sizes for Type A are wide, Type B is medium, and Type C is the smallest.
Maintenance and Care Tips for 3A Hair
Although type 3A hair becomes tricky to maintain and care for, it is still one of the more accessible curly types to manage. The loose spirals can still have that shiny look we all want without too much elbow grease.
As hair starts to curl, they need more moisture, and the natural oils from the scalp do not always seem enough. In the case of type 3A hair, you can fall in between, depending on environmental issues.
In the dry seasons, you might have to moisturize a little extra, but your hair could be easier to manage in the humid months. This could, however, be different for people with thick type 3A hair, and it goes to show that every individual is different, although we can categorize your hair type to some extent.
To ensure you look after your 3A curls in the best possible way, make these recommendations part of your usual hair care routine to maintain healthy, beautiful hair.
Tip #1: Hydrate Your Curls
Dry hair is a significant challenge for curls, needing more moisture to look luscious. Thus, give your hair the much-needed moisture with lightweight products to prevent them from dragging your volume down.
Tip #2: Protect Your Strands
This is an essential part of overall hair health. Protect your strand by using a heat protector spray when using hot tools.
A daily cream is a great option to prevent damage caused by the sun. Also, wear hats and sunscreen whenever possible.
Tip #3: Get Regular Hair Cuts
Going for regular haircuts or end trims keeps it looking great. If you don't use heat styling and chemicals but wear it curly most of the time, you can look at trimming it every 10 to 12 weeks. If you color and use harsh chemicals or need to tie your hair often, this number might be less.
Signs It Is Time For A Hair Trim
Here is a list of things you can look out for when you are wondering about the timing for a haircut. When you look after your hair, the times between cuts might be more, thus these tips can help you decide when is the best time.
1. Split ends are a problem. Split ends are a sign that you're due for a trim. Split ends are more susceptible to damage, leading to frizz, breakage, and hair appearing thinner.
2. Weighted down and lifeless hair. If your hair feels heavy, limp, and lacks volume, it's time for a trim. Over time, you'll notice that your curls used to hold styles less than they used to.
3. Your hair is dehydrated on the ends. Suppose your ends dry faster than the rest of your hair after a wash; it's time for a trim. Dried ends cause more frizz and tangles, making combing through your locks without breaking them difficult.
4. You're seeing more flyaways. Suppose your hair is prone to flyaways; it's likely because the hair strand ends are damaged. Trimming your hair can resolve the issue.
5. You're experiencing more breakage than usual. If you see more hair in your brush than usual, it's time for a cut. Breakage occurs when the hair is brittle and snaps easily.
Tip #4: Sleep On A Satin Pillow
Satin pillowcases help retain moisture in your hair and add shine to your locks. In addition, you won't need to worry about frizzing out your curls if you use a silk or satin pillowcase.
Tip #5: Avoid Overwashing
Keeping your hair clean is essential, but overwashing dries it out, leaving it brittle and prone to breaking. Depending on your lifestyle, wash your hair every 3-4 days (or as needed).
Use gentle shampoos and conditioners made specifically for curly hair that contain ingredients such as shea butter, coconut oil, argan oil, or jojoba oil.
Also, check out my list of the best shampoos for curly hair.
Tip #6: Be Gentle When Styling
When it comes to styling, there are a few ways to do it wrong and damage your hair, sometimes for life. So here are a few ways to apply styling methods safely to your curly hair.
Always be careful when styling your hair. Avoid tugging on wet hair too much. Instead, use a detangling brush to detangle from tip to root and gently brush through.
Be sure to use a diffuser attachment when blow-drying your hair. This will create more air flow and reduce frizz. However, avoid diffusing hair when soaking wet if you want more volume.
Check out this post for the best detangling spray for curly hair.
Tip #7: Nourish Your Scalp
A healthy scalp is essential to having healthy hair. Your scalp is the origin from which the hair and natural oils flow, and keeping it nourished, will give you beautiful curls for longer. Use a clarifying shampoo at least once a month to remove build-up.
A great clarifying shampoo that works for every hair type is the Kinky Curly Come Clean. This shampoo doubles as a chelating shampoo, which is excellent for removing build-up from hard water minerals, product residue, and oils. There is nothing but clean ingredients with this one! You'll want to keep it in your regular rotation.
How to Cut and Style Your Type 3A Hair
It can be challenging to style your 3A hair, but it doesn't have to be! Try these favorite hairstyles that will work best on this type of hair.
Style 1: The Low Ponytail
If you don't want to leave your comfort zone, try pulling your hair back into a low ponytail. It's suitable for 3A hair types because it adds volume while keeping your hair out of your face. You can use an anti-frizz spray to texturize the loose curls and give a beautiful low-ponytail look.
Style 2: The Textured Top Knot
Textured top knots are an excellent option for anyone with 3A hair. They come in various sizes and forms and are simple to maintain.
Take a tiny strand of hair and twist it over itself to create the textured top knot. Next, pull the ends of the twisted section toward the center of your scalp. Finally, secure the end with a clear elastic.
Style 3: The Half Updo
Half updos are perfect for any occasion because they give you great versatility. They also make it easy to change your look without worrying about messing up your hair. Accessorizing a half updo can take your look from casual to formal in a few seconds.
Cut 1: The Curly Lob
Curly lobs are a great way to spice up your look. Curly lobs are similar to a pixie cut, except they tend to be longer and broader, showcasing your spirals
Cut 2: The Short Cut
Short cuts are always popular for those 3A curls. A shortcut allows you to embrace those natural curls and add length and volume to your hair while remaining manageable.
Cut 3: Medium Length Curls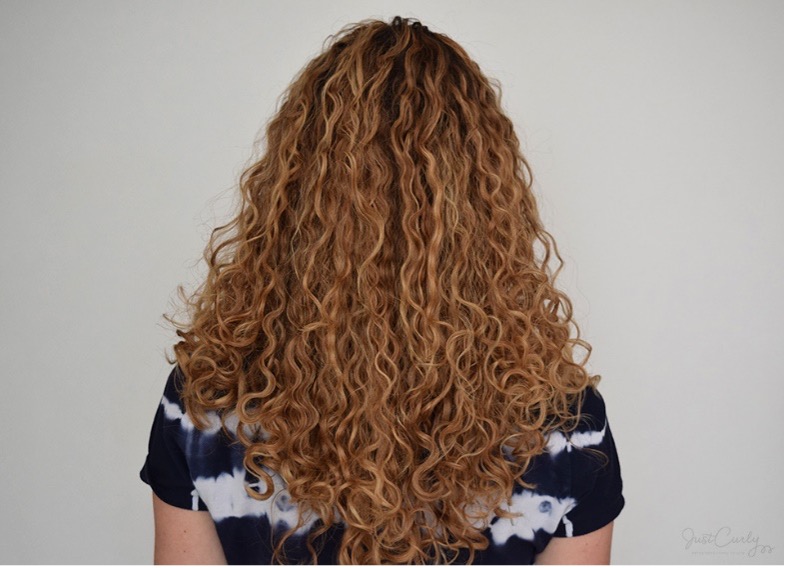 You might want a cut that is a little longer. This is great for more styling options, but beware, the maintenance is far more for more extended type 3A hair than shorter cuts.
The Best Products for Type 3A Hair
Knowing how the right hair products could help you achieve the perfect hair care routine is equally important. For example, some products designed for curly hair tend to be too heavy on your hair, causing them to flatten instead of enhancing your bouncy curls.
Here are a few products that will specifically help your type 3A hair with bounce, volume, and shine:
Here are a few products that will specifically help your type 3A hair with bounce, volume, and shine:
Conclusion
Knowing your hair type is the first step to keeping your hair looking and feeling great! You can maximize your hair's natural beauty with the right products and styling techniques. So embrace your 3A curls and let them shine! Experiment with different products and styles until you find what works best!