Last Updated on November 20, 2023 by Verna Meachum
Men with straight hair hardly have an issue choosing a hairstyle since managing it takes little effort. Curly hair guys must think twice because their cut will determine their haircare routine. Whether your hair is long or short, below are suggestions for the best haircuts for men with curly hair.
Some of the best haircuts for men with curly hair are Long Curls, Short Afro Tight Cut, The Undercut, Heavy Angular Fringe, Short Choppy Curls, Bowl Cut, Long Afro Cut, The Quiff, The Pampadour, Side Swept Curls, Curly Fringe, and Short Afro Temple Fade. They vary between hair types and hair lengths.
Guys with curly hair can struggle to figure out hairstyles and hair care from a young age. Curly hair requires more consideration before choosing an appropriate and suitable haircut. In this post, we share all things men and curly hairstyles with the best haircut suggestions.
13 Best Haircuts for Curly Hair Men
Here is a list of 13 fantastic hairstyles that guys with curly hair can try:
1. Long Curly Hairstyle
This is similar to how a female would keep long, curly hair. You get regular trims or at the ends and keep your hair long. This allows you to style it by leaving it down, putting it up into a ponytail or bun, or braiding it. Check out my blog on Curly Haircare for Men and Boys for routines and products.
2. Short Afro Tight Cut
This is a great option where the sides are short and the top is slightly longer but still short enough to keep your curls tight. The shorter your hair, the less time, effort, and products it takes to maintain it. It also looks neat, doesn't get in your way, and styling requires only a couple of steps.
3. The Undercut
The undercut is similar to the short afro with the extremely shorter sides, but the top strands are longer and more flowy. It works best on smoother textures, but mixed-race textures can also enjoy it with a little more effort into the haircare and styling process.
4. Heavy Angular Fringe
This haircut is similar to the undercut, but most of its length is focused at the front of the head. This calls for a parting to one side while the hair on the other side hangs over the forehead in a fringe. The opposite part of the head will require the hair to be cut a little shorter.
5. Short Choppy Curls
Short, choppy curls are a very common haircut that guys tend to favor because styling is easier to maintain as it grows out. This basic haircut is chopped all around your head into shorter strands. It is the short version of the long, curly hairstyle. Some men prefer to cut the sides short.
6. Bowl Cut Curls
A bowl cut gets its name from the idea that it looks like you put a large bowl on your head and cut around it. Then, the bottom half is cut short. It is more visible with straight hair but exists amongst those who like the style in the curly hair community.
7. Long Afro Cut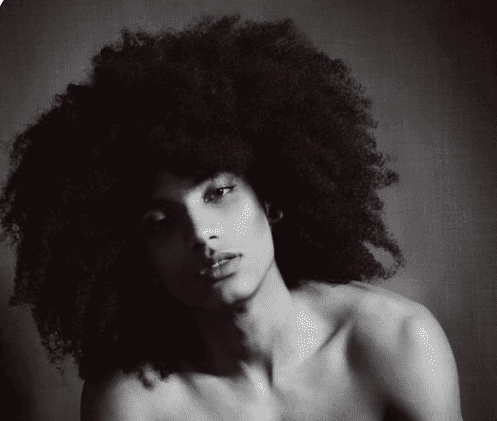 The long afro cut is the opposite of the short, tight afro version. It can be long throughout your strands, shorter sides, and a longer top. It will require more effort because it is much more hair to care for. However, following the general haircare methods and protective techniques are helpful.
8. The Quiff Cut
The quiff style is another haircut similar to the undercut. The sides are faded, and the top hair is longer and more voluminous. It adds depth to the oval, rectangular, and square face shapes and is styled upwards rather than flowing downwards.
9. The Pompadour
This haircut is often confused with the quiff. And although the cuts are closely similar, the quiff is styled upwards, while the pompadour is styled slightly backward. Visualize the sleek back look of straight hair, but now you have bouncy curls.
10. Side Swept Curls
This hairstyle requires a shorter length on one side, a side part, and longer hair on the other. This way, your hairstyle automatically sits in a side-swept manner. It would require caring for your hair the same way you would for any curly hairstyle. This cut can be done with short or long hair.
11. Curly Fringe
This curly cut can be done on all hair types. The style is achieved by fading the sides. The top of the hair is slightly longer but still short, except for the front of the head. The hair near the forehead will be longer, allowing a curly fringe to fall there.
12. Short Fohawk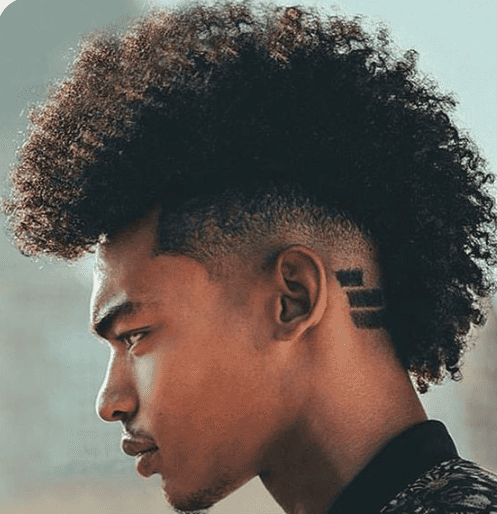 The fohawk cut can work if you still enjoy the early 2000s mohawk and have curly hair. It works with any hair type. This cut requires short sides and a strip of hair left slightly longer, running down the center of the head from top to bottom.
13. Short Afro Temple Fade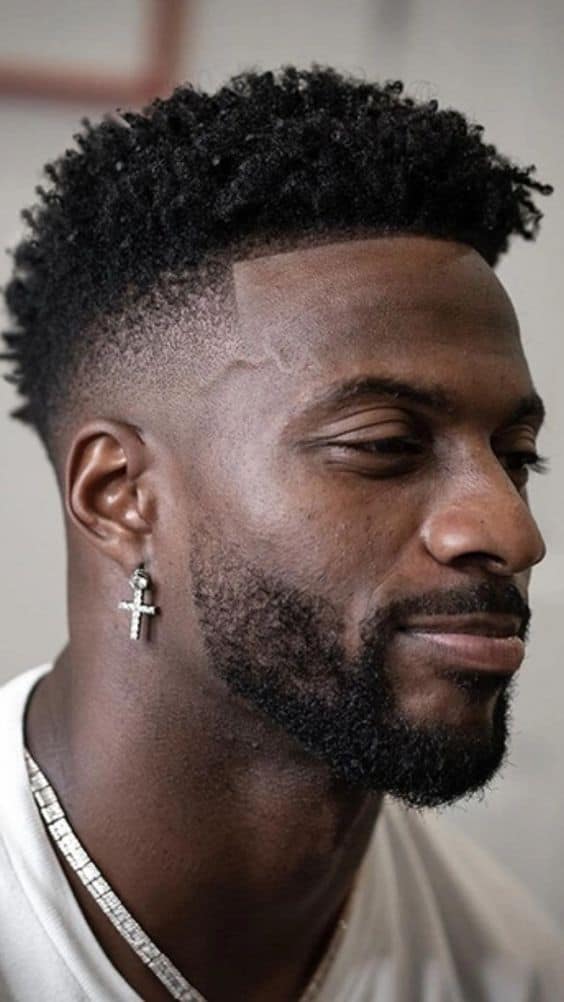 The afro temple blade is particularly common, and many non-afro guys have also incorporated this cut into their hairstyles. It is not cut in any specific manner, but the hair around the temple is edgier, more defined, and square. It is blended into a fade; this can enhance the look of your curls above it.
Can Guys with Curly Hair Have Long Hairstyles?
There is a misconception that guys with straight types can keep their hair long, and if you have curly hair, you should cut it as short as possible. This idea was created before natural curls became more accepted and embraced.
Guys with curly hair can definitely have long hair and impressive styles, as listed in the many options above. It requires proper routines, frizz management, quality products, and the right haircut that suits your hair type, face shape, requirements, and manageability.
Are Shorter Haircuts Easier for Men with Curly Hair?
Shorter hair is generally easier for anyone of any gender and hair type to manage. But while it might be a little more convenient and quicker to style, shorter curly cuts will still require men to implement effective haircare regimes and proper products.
I have a male friend with 3A curls who keeps his hair short in a tight, choppy cut with even shorter, faded sides. This makes only his top hair curly, but he still needs to use curly hair products for men to follow a styling process to ensure his curls look and feel healthy, defined, and shiny, and he needs to get regular trims.
Conclusion
While there are unlimited haircuts available for men with curly hair, finding the right one for you is important to get the best results for your style preference. Sometimes, you need to go through a few to know your suitable option. With the list above, you will be sure to find one.